Welcome to TTYSL!

---
TeensTARGETED Youth Sports League (also known as TTYSL) is a co-ed sports program operated by Crossville-based non-profit, TeensTARGETED. Our mission is to provide the highest quality youth programs that support the community, empower youth, and glorify Jesus. We promote a technique and practice based approach to youth sports education. Your child or grandchild will be encouraged everyday to do their best, succeed, and learn new valuable skills they can use for the rest of their life. Not to mention they will have fun. Our program is not about wining or loosing, it's about learning to do better and becoming a benefit in the community. Did you know that youth sports participation is declining in the United States? This is one of the major reasons for our program and our enthusiasm to provide you, your family, and most importantly your child with the best youth sports program of the year.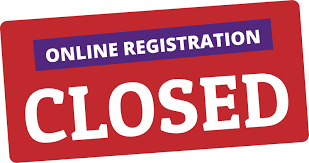 Online Registration is now closed!
Call Brian Hickman (931-248-7960) with questions regarding registration!
Division 1 (4-6 Years)     Still have a few slots avaliable
Division 2 (7-9 Years)     Full
Division 3 (10-13 Years)     Full
Division 4 (14-17)     Still have slots avaliable
You need to call now about the above slots that are avaliable!
Teams are being determined tonight (Sunday, October 6, 2019) at 2 PM!!!

To sponsor a team you need to click the link above and fill our the form then pay the sponsor fee!
---
Never miss a game again; bad weather, or get any last minute changes before it's too late.
Sounds good right? Just sign up & verify your phone number in two easy steps.
Get started now